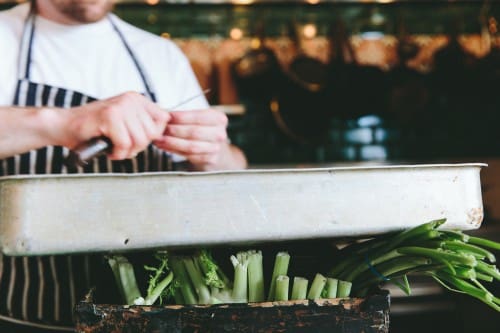 A shared meal once a week, simple, tasty and relaxed.
Each week we focus on one thing, a specific dish or theme that our chefs have decided on and we offer both a vegetarian and meat option. There are also a few small side dishes, drinks and a desert to choose from.
Dinner will be ready at 7pm with last orders at 9.30pm.
PLEASE NOTE - you may be asked to wait a short time to be seated, simply because on busy nights we need to stagger the numbers for the kitchen