Cutting up a pig on a Sunday morning is always great fun (saying it like we do it all the time….ha!)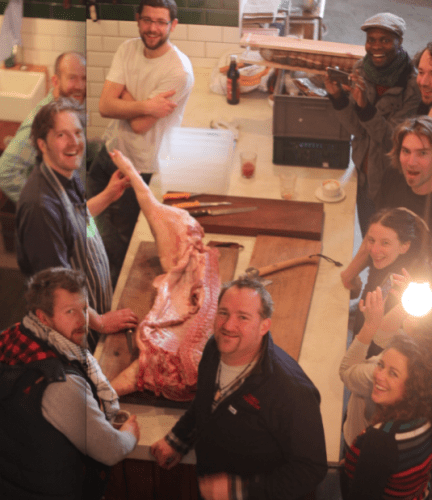 We finally managed to find a day to get Ted, Ivan and Fingal up from Cork to show us how to be as clever as possible with all the trimmings off a lovely free range pig. A little shaky from the night before (The Queens, Queers & Tarts night, which was a bag load of fun) the bloody marys and a whopper feed of moroccan style eggs helped us on the way.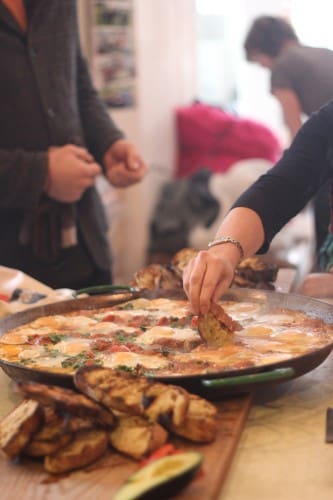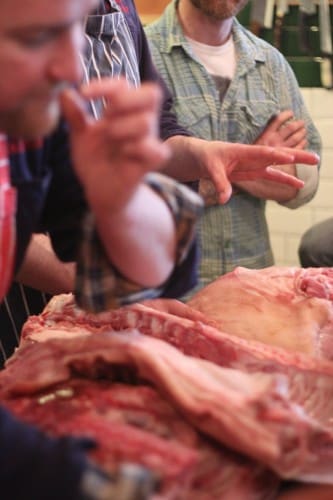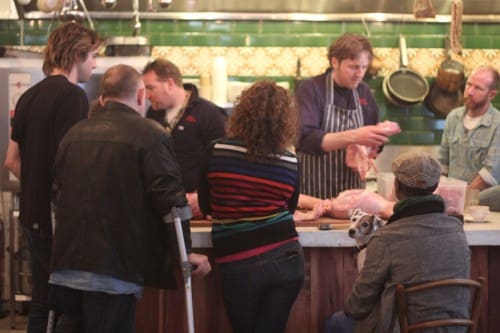 Seeing where all the different cuts were coming from made it a lot easier to think of things to do with them. So the Leg went back to Gubbeen with Fingal to get brined and we roasted it up with a simple honey and dijon glaze for a ploughmans plate.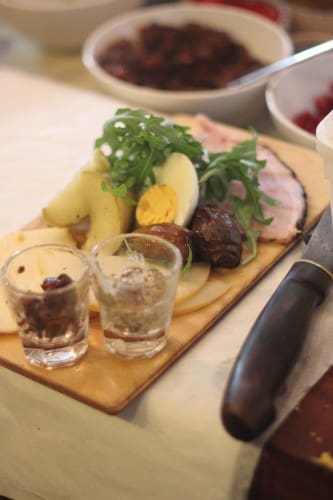 The shoulder cuts went into a delicious normandy  apple and walnut casserole.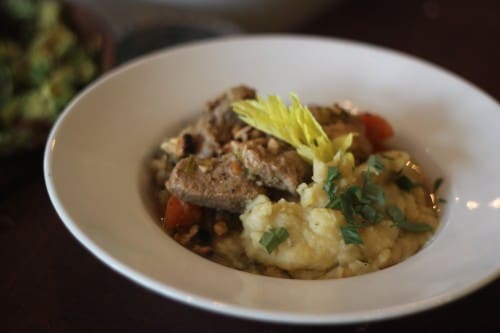 The trimmings went into our first try of house-made sausage meat, which quickly turned into disaster when we realized our grinder head was way too fine and the meat was coming out like cotton wool. Just about saved by Jasper who ended up cutting the rest of the dice by hand. Sumac, pink peppercorn and cumin sausage rolls.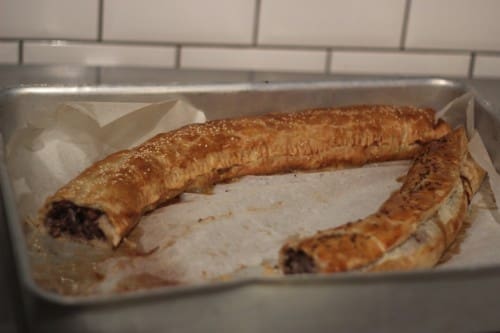 The same sumac, pink peppercorn and cumin rub went on the ribs, with some added brown sugar.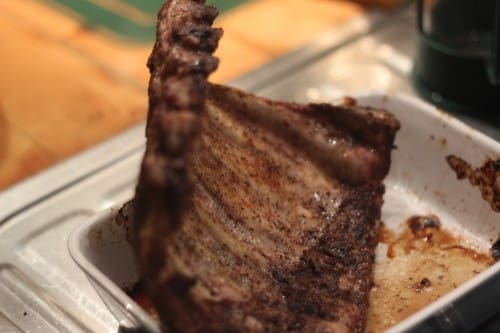 And the fillet , loin and belly were hung for pancetta, coppa and cured spiced fillet. These were not the most successful, we didn't get our temperatures and humidity right and probably a whole load of other things, but it was good to try. We'll definitely be more stringent on following Fingal's instructions for these next time.
https://thefumbally.ie/wp-content/uploads/2013/04/IMG_3791-e1366317497474.jpg
555
1980
TheFumbally
https://thefumbally.ie/wp-content/uploads/2021/07/the-fumbally-logo-Header.svg
TheFumbally
2013-04-18 20:34:30
2013-04-18 20:43:39
Porked