Two days in Lima and I was already well informed on Peru's wealth of potatoes, with estimated guesses ranging from 3000 – 5000 varieties and types. What's an extra thousand when you get past a certain point? I made my way to Huancayo, a place famous for the humble spud, and also home to Peru's national potato institute! Making my way is a slight understatement, I actually took the second highest train in the world – fourteen hours of winding valleys, snow-topped Andean peaks, vast landscapes of spiky cacti in bloom and barren stretches of white rocks and concrete walls – a reminder of Peru's often controversial mining industries. We also passed llamas (who sport red Andean ribbons as ear tags), beautifully pink-cheeked children in neopolitan ice cream-coloured woollens, tiny waterfalls and lazy dusty dogs lounging by the train tracks. At an altitude of 5,000 metres at its highest point, this was not a journey for food research, although I did share my first mate tea with two hilarious French men.
Huancayo itself is a meandering sloping town, nestled under the giant Huaytapallana mountain and subject to swift changes of weather. In one moment, the lavender, turquoise and butter-coloured houses sit in glorious sunshine, the next moment brings fat black clouds and low thunder. The rain is soft like Irish rain and very welcome after city dust! I am staying in a small hostel, where we are well-fed three times a day; it is the Peruvian equivalent of the Gaeltacht experience, with an equal emphasis on potatoes. Sonja, my new Peruvian mum, has a knack for making the right thing at the exact right time; beautiful clear gingery broth on a rainy evening, fried yucca with qapchi (a Quechuan sauce of fresh soft cheese, hot chilli, spring onion and a green mystery herb) for supper on a cold night, sweet pickled radish with a lemony salad on a sunny afternoon. I am being educated on types of maize; the yellow stuff we eat at home? No way. That's for the animals here. Huancainos eat the big fat kernels of white corn or the glossy purple-black corn that sits in neat rows in all the local markets. They use this too in chichamorada (a delicious drink) along with quince, pineapple, cloves and cinnamon. There are so many spices and herbs to fall in love with here! On my way to Spanish class, there is one particular corner that always smells of cumin (there is a small processing factory close by), a big warm earthy hug via the nose each morning! And even the little corner shops sell giant bunches of fresh chamomile and lemon balm for tea. They also sell alfalfa by the kilo, but this is mainly for fattening up coy (which I have yet to try…).
More to come after the weekend, when we have a market trip and cooking classes. I'll have the secret recipe for Papa a la Huancaina by then! And tomorrow we're going for piccarones, donuts made from a sweet pumpkin and potato dough (naturally), and served with spoonfuls of eucalyptus honey. Niiiice! I wish you could all have some too!
Lots of love! Xxxxx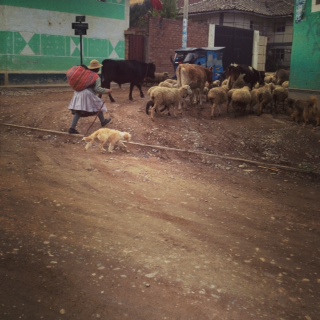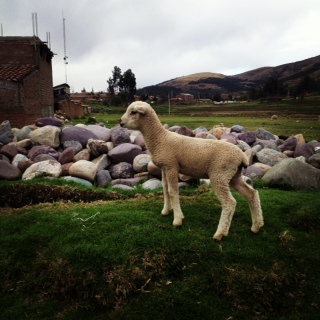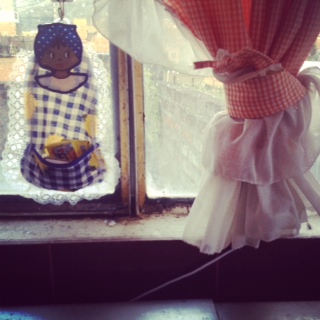 https://thefumbally.ie/wp-content/uploads/2013/10/image_3-e1383683259208.jpeg
142
638
TheFumbally
https://thefumbally.ie/wp-content/uploads/2021/07/the-fumbally-logo-Header.svg
TheFumbally
2013-10-17 10:44:06
2013-11-05 20:27:48
Peruvian Diaries II