Traditionally, Andean communities recognised two types of health – the health of being well and the health of living well. A community is not in good health if one of its members is unwell, similarly a person cannot be considered fully well if they are not living well within the community. Of the physical illnesses, most stem from emotional or spiritual upset or from a physical imbalance, and are treated holistically (usually food plays a huge role here). The idea of duality (very similar to yin and yang) is very strong, and balance must be achieved in all areas if an individual is to be well and to live well, and therefore be in good health.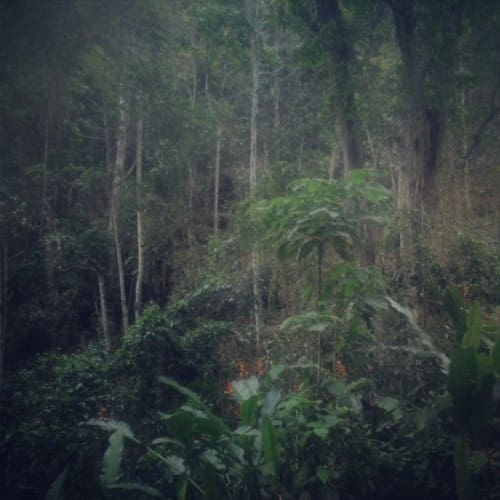 The more time I spend in Peru, the more I realise that it is impossible to do simple food and recipe research here – everything is bound up very tightly in a holistic and almost superstitious approach (at least outside of Lima, which is meanwhile buying into gastropubs and nouveau-andina cuisine – things I will happily try for research purposes!). Things we now consider 'superfoods', such as quinoa, maca, etc, have long been recognised in Peru for their health-giving benefits. The thing is, the respect for pachamama is so great and still so active here that natural foods in general are given huge respect. It is an interesting thought that we (as a culture) start to drum up interest in these superfoods only after their benefits have been proven, whereas Peruvians have a real and living link to them; they have never lost the idea of food as medicine.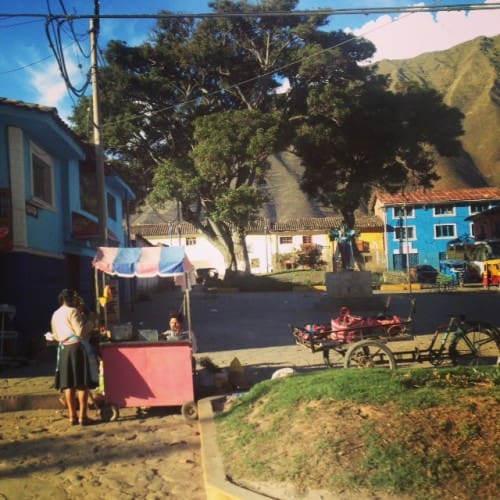 Natural medicine is everywhere here; a travelling salesman hopped on my long bus journey from Ayacucho to Andahuallyas (both very traditional Andean towns) and began a spiel on the importance of good health, complete with a crackly headset and wild hand gestures. He managed to sell health-boosting tea and a eucalyptus and cats-claw balm to at least 75% of the passengers (including yours truly…!) I find it quite beautiful (when i rein in my skepticism…) that people here trust the history and legacy of their food and still engage properly with the idea of man as nature. In any kind of illness, natural relief is the first port of call – potato juice for stomach upsets, mate de coca for everything from altitude sickness to the common cold, herb poultices and animal fats for skin disorders, and many many more. More exhaustive list to follow!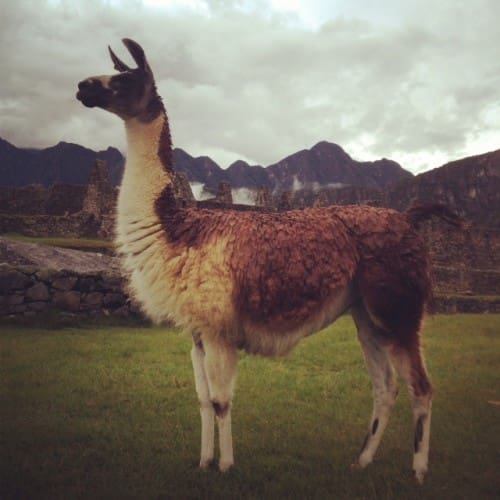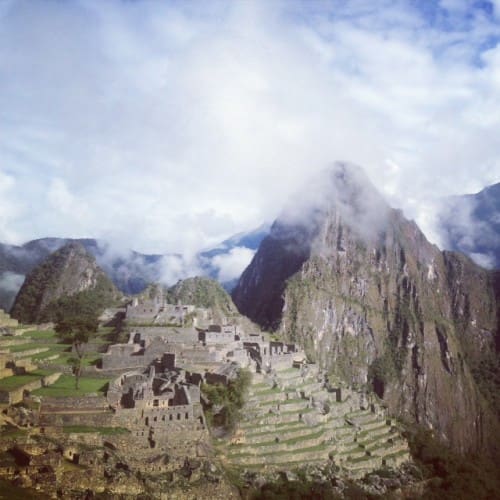 In other news, I had my first Peruvian ceviche last night. Mind blown. About 300 metres from the pacific, we found a cebicheria decked out in football scarves, family photos and fluorescent lighting. We had about a pound of fish each, all zingy and gorgeous and so so fresh, washed down with some clove-heavy chichamorada. Delicious. The best place to eat fish is definitely where you can taste the ocean-salt in the air. My next few weeks of travel will involve staying close to the coastline, so it is with a light heart and eager belly that I vow to continue my research!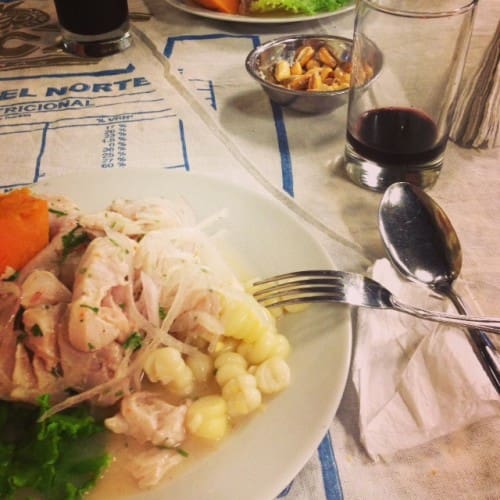 https://thefumbally.ie/wp-content/uploads/2013/11/image_2-e1383682730834.jpeg
155
638
TheFumbally
https://thefumbally.ie/wp-content/uploads/2021/07/the-fumbally-logo-Header.svg
TheFumbally
2013-11-05 20:19:00
2013-11-05 20:19:00
Peruvian Diaries III