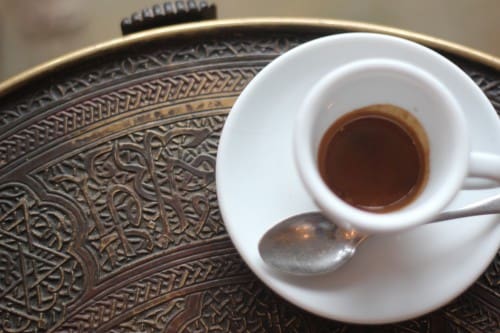 With speciality coffee most cafes and coffee shops will take their own unique approach, from what sizes their cups are to how they serve particular drinks.
Here's a few things that we do:
we serve a double shot as standard

we only use organic whole milk from The Village Dairy

we make our own sunflower milk (for those who don't want dairy)

we always have two different roasters in our grinders for espresso based drinks and one for filter cofffees
Our current Roasters are:
3FE – Dublin's most established and loved roasters
The Coffee Collective – Copenhagen natives with a strong emphasis on direct trade and sustainability

We mostly use single origins and as such, flavours will change with the seasons as crops come in from different farms throughout the year.
Beans and farm origin will be written on the board above the coffee machine and are available as filter or espresso.