Another Coffee update from our man Ger:
A few weeks ago we changed over blends as the Central and South American coffees came back into season. We'll be seeing a lot more in the coming months on the retail shelf and in the hopper as single origins and filters..
What I wanted to do with this blend, as with the last one, was to really exaggerate the flavour profiles of the origins we used. With the last blend, for example, we had that BIG fruity sweetness that we find in most African coffees. This time, we're all about Chocolate and nuts! Guatemala is known for its "orange and chocolate" flavour profile, pretty much across the board and El Salvador is known for its milk chocolate base, and complex acidity. As espresso, this blend has an amazing mouthfeel; like melted dark chocolate but with a beautiful, citrus-y, milk chocolate flavour all over your tongue before turning its attention to its lovely, sparkling acidity and aftertaste.
I really love this coffee, and I'm excited about what we can do next. We have some really beautiful Central/South American coffees coming in so please make sure to taste what you can!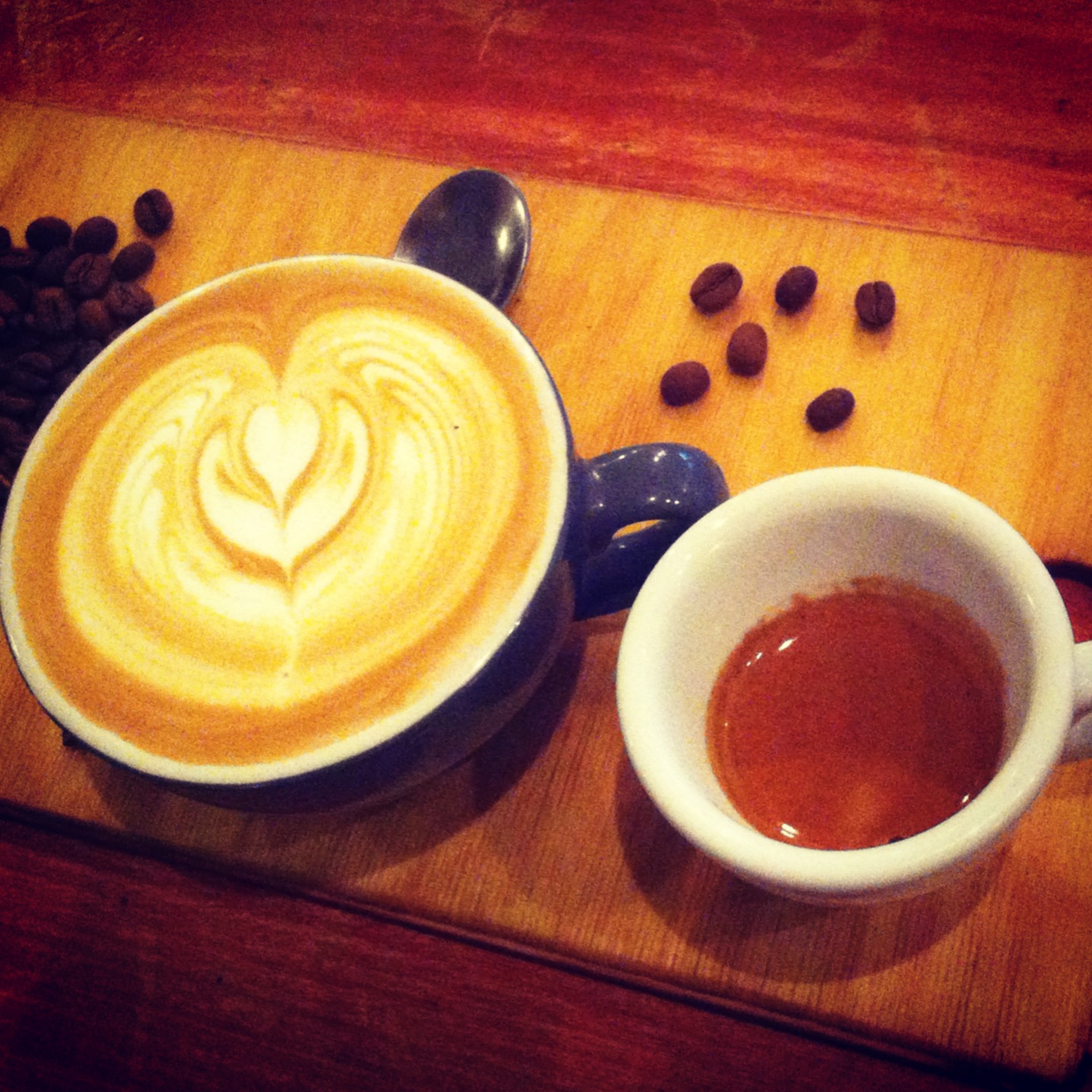 Here's a few notes from Steve (Has Bean) about The Fumbally MK4
Guatemala Sebastian Bourbon Pulped Natural 50%
El Sal Argentina Mangos Washed 50%
Guatemala Sebastian:
Owned by the Fallas Family, this is one of the most organised and professional farms in the area. From agronomy right through to the picking and processing, every stage is closely monitored. These coffees are grown between 1,500 and 1,950 meters above see level on the soil and the edges of the Acatenango volcano, and it's a huge farm. San Sebastian's owners know that every coffee grown there is not specialty and are very careful to access the quality and cup profiles of each lot, in order to find only the very best lots to be marked with their name.
The farm was founded over 100 years ago and now is in the hands of the 4th generation of the Fallas family, Estuardo Fallas Castillo, who is the great grandson. He has been taking new trends in coffee, maintaining the quality and expanding it over the years.
On San Sebastian you have always been able to find very good, clean, washed process coffees, but over the last couple of years they have begun to experiment with pulped natural and natural coffees, also with the varietals Bourbon, Caturra, and Pacamaras, and separate lots. It's this progressive approach to farming that makes San Sebastian stand out.
In the cup expect a smooth and balanced cup. Milky Way meets Galaxy chocolate, and you're halfway there. This is thick and gloupy in its mouthfeel, and a real delight.
El Salvador Argentina Mangos –
El Salvadors are renowned for their milk chocolate base, good body and smoothness which this all has, I chose this particular lot as it has amazing acidity complexity, whilst staying under the radar. I get (on top of the body and chocolate) tropical fruit, clean and silky front and back end, but most importantly of all a balance. This works with the Sebastian as it has a common theme of sweetness, but the Los Mangos adds all of the complexity you get in the cup.
But where it also works is in the mouth-feel, they are both so viscous and gloupy it just adds to mouth feel over-dose.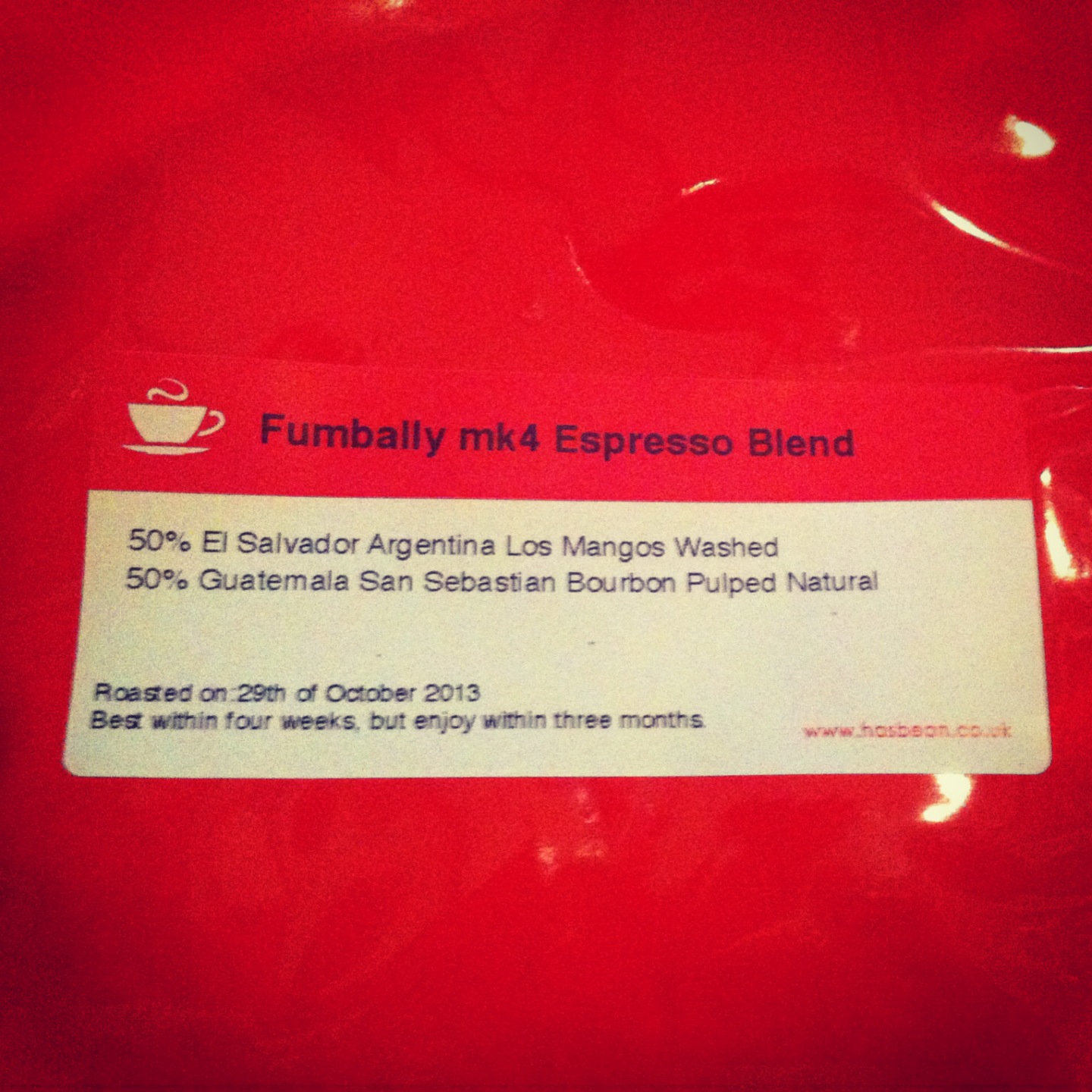 https://thefumbally.ie/wp-content/uploads/2013/11/photo-13-copy-2-e1384276083332.jpg
303
1496
TheFumbally
https://thefumbally.ie/wp-content/uploads/2021/07/the-fumbally-logo-Header.svg
TheFumbally
2013-11-12 17:08:14
2013-11-12 17:08:14
Fumbally MK 4