We're currently looking for a chef to fill some big boots.
Katie will be leaving us at the end of April to create something amazing in the West of Ireland (keep an eye and an ear out for Dillisk in Aughrus just outside Cleggan) so we are looking for someone who is utterly passionate about food to work full time in our kitchen when she leaves.
Now, full time for us is 4 days a week (sometimes 5). They can be long days and you and another chef could be doing upwards of 300 covers between breakfast and lunch orders so you will have to be physically and mentally sane(!) but we don't believe in 14 hour shifts, 6 days a week. We want our staff to come into work happy and energy should be natural, not caffeine induced.
It is also important to mention that we do not have a hierarchy in our kitchen, there is no head chef-sous chef system. Everyone who works in the kitchen is capable and able of all aspects of service, prep and ordering/stock management. Responsibilities are shared and everyone has equal input into the menu. This is why our daily specials very much reflect whoever is working in the kitchen that day.
If you are interested, please send us on your CV and give us an idea of the type of food you like to cook.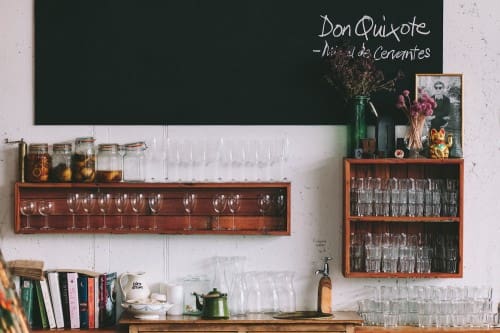 We also recently took on our first  ever Intern, Jill, who is doing some great work and will be with us for another 6 weeks. After this there is the possibility of an Intern position available also. This is an unpaid position and can be structured in a number of ways, get in touch if you would like more info on this.
https://thefumbally.ie/wp-content/uploads/2014/03/20130828_Trade-114_0248-e1394394473511.jpg
285
1492
TheFumbally
https://thefumbally.ie/wp-content/uploads/2021/07/the-fumbally-logo-Header.svg
TheFumbally
2014-03-09 19:48:23
2014-03-09 19:57:06
JOBS