We came across Mick late last year when he had a glut of coriander he needed to get rid of, we thought he had said 1kg and he maintains he had said 4kg. So anyway, we ended up with 4kg of coriander that week and soon began to discuss if we could get all of our herbs from him instead of imports from cyprus and israel.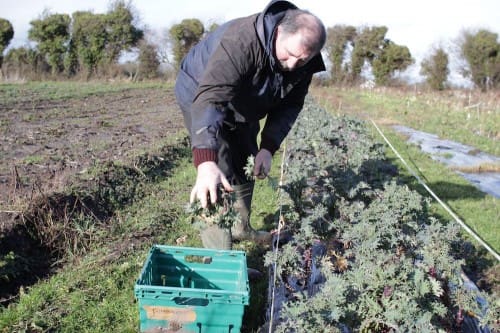 We've been using his red Kale and potatoes all winter, and the red kale just keeps getting sweeter and sweeter. It is also part of the inspiration for one of our specials – Poor man's Asparagus and Rich man's eggs – sautéd Red Kale stalks (as the poor man's  alternative) with truffle poached eggs.
We are not 100% organic in the restaurant but we do try and use organics as much as we can and when its coming from 50km down the road, it's a no-brainer. After the bit of planning we have done now with Mick we will hopefully be getting a good chunk of our summer veg from his farm in Kildare and ALL of our herbs (which amount to about 9 or 10kg per week)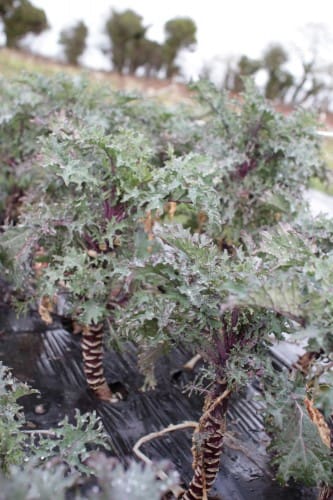 Organic for him is just common sense. You're giving your child an apple so you wash it, right? Would you then spray some poison on it to kill off any remaining bacteria? Of course not.
He would like to make organics as accessible as possible to the masses and doesn't believe it should be or needs to be massively more expensive. The fact that organic has become something that is considered only for the more well off echelons of society  these days is ridiculous and needs to change. The majority of the time it just comes down to price, as no one in their right mind would choose chemically sprayed food over chemical free food if they were offered at the same price. Organic should be the norm, a standard that we all adhere to, but it is unfortunately seen as something exclusive. Up until the 1950s EVERYTHING was organic, there was no other way, it was just considered normal. There was no choice between organic food and non organic food, it was just food. Its the mass production industrial farming of today that is not normal.
We went to visit the farm last week to check up on planning for the spring season. Farmyards in February are not idyllic beautiful hives of agricultural happiness. Rather, lots of mud and the remnants of harsh weather (it did mean we got to play around on some heavy machinery though). They had just taken a bit of a beating from the storms and had lost one of their polytunnels but were optimistic about the season ahead. Just get on with it.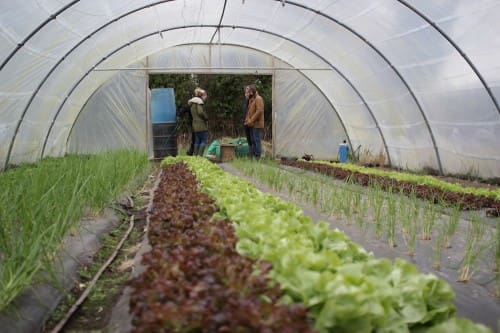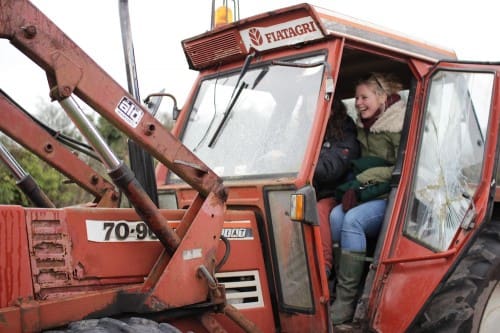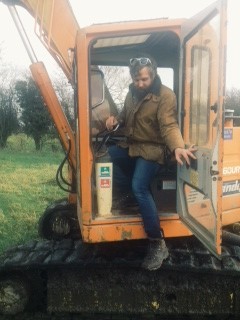 https://thefumbally.ie/wp-content/uploads/2014/02/IMG_7637-e1392818841896.jpg
180
992
TheFumbally
https://thefumbally.ie/wp-content/uploads/2021/07/the-fumbally-logo-Header.svg
TheFumbally
2014-02-19 14:20:06
2014-03-18 20:19:48
Mick The Veg